The Calgary Renaissance Singers and Players are proud to present our upcoming concert:
Spirit of the Renaissance, Part 1
Saturday, November 29, at 7:00 pm
St. Stephen's Anglican Church,
1121 – 14 Ave SW, Calgary AB (link to map).
Buy tickets online at Brown Paper Tickets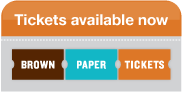 MUSIC:  We will perform Giovanni Gabrieli's triumphant double-choir setting of "Hodie Christus natus est" alongside the gorgeous eight-part setting of "O magnum mysterium" by U. S. composer Morten Lauridsen. Reflective music by Salamone Rossi and Melchior Vulpius will find companions in the music of Norwegian-American composer Ola Gjeilo and Swedish composer Jan Sandström. Sandström has created a double-choir setting of Michael Praetorius's "Lo, how a rose e'er blooming" in which the second choir provides a haunting, unearthly choral glow around Praetorius's original harmonies–not to be missed!
GUEST ARTIST: We are proud to present recorder player Racheal Cogan as our guest artist. Some of you will remember Racheal's performance at our May 2014 concert, and will understand why we just had to have her back.
SPECIAL FEATURE: You can also look forward to the resurrection of The Good Cheer Section, a small group of CRSP choristers who will make enthusiastic presentations of Renaissance carols and drinking songs to add a little extra festivity to this holiday concert.
PRE-CONCERT TALK: As well, we will continue our new and increasingly popular tradition of presenting a pre-concert talk at 7:00pm.
2014-15 SEASON: Our entire 2014-2015 season is called "The Spirit of the Renaissance." Our November and May concerts (Part 1 and Part 2) feature a higher-than-usual number of gorgeous choral works composed within the last thirty years by a slate of internationally renowned composers who are clearly channeling the melodic contours and harmonic understandings of 15th– and 16th– century Western art music. We have chosen guest artists whose musical interests lie in both the old and the new and who honour the echoes of the past in their modern repertoire. And, as always, we will present Renaissance masterworks by some of the biggest names, and lesser-known ones, of that era.
There's a lot to look forward to this season! The choristers and I look forward to welcoming you to our November 29 concert.
Warm regards,
Jane Perry
Artistic Director, Calgary Renaissance Singers & Players