The Spirit of the Renaissance, Part 2
Saturday, May 2, 2015 at 7:30pm
Pre-concert talk at 7:00 pm
St. Stephen's Anglican Church
1121-14 Ave SW – (note: street parking only)
$20 Reg ~ $15 Student/Senior, FREE under 18
Buy tickets for the concert online or at the door: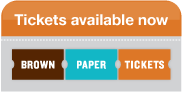 Artistic Director's Invitation
To our audience ~
As I write this, we are in the Christian season of Lent, a time to reflect on the meaning of both life and death. To 14th-century Christians, the contemplation of death included a longing for the glory of the afterlife, when one would be truly rid of the hardships of this life and could embrace instead the rapture of the kingdom of God. From this medieval view of spirituality comes the Everyman Play, a thespian ode to humankind's greatest questions.
On Saturday, May 2 at 7:30pm, the Calgary Renaissance Singers & Players will present a condensed version of the medieval Everyman Play as an element of its concert The Spirit of the Renaissance: Part 2. Professional actor Josh Bertwistle will bring Everyman to the stage as he faces Death and wonders which of his lifelong companions will make the journey with him to the afterlife, in the play as abridged and edited by Lorna Rowsell-Petti.
Around each of the play's scenes, CRSP will perform works that muse about the human condition, our sense of worth in relation to the divine, and our perceptions about death. Continue reading →