The Spirit of the Renaissance, Part 2
Saturday, May 2, 2015 at 7:30pm
Pre-concert talk at 7:00 pm
St. Stephen's Anglican Church
1121-14 Ave SW – (note: street parking only)
$20 Reg ~ $15 Student/Senior, FREE under 18
Buy tickets for the concert online or at the door: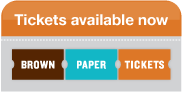 Artistic Director's Invitation
To our audience ~
As I write this, we are in the Christian season of Lent, a time to reflect on the meaning of both life and death. To 14th-century Christians, the contemplation of death included a longing for the glory of the afterlife, when one would be truly rid of the hardships of this life and could embrace instead the rapture of the kingdom of God. From this medieval view of spirituality comes the Everyman Play, a thespian ode to humankind's greatest questions.
On Saturday, May 2 at 7:30pm, the Calgary Renaissance Singers & Players will present a condensed version of the medieval Everyman Play as an element of its concert The Spirit of the Renaissance: Part 2. Professional actor Josh Bertwistle will bring Everyman to the stage as he faces Death and wonders which of his lifelong companions will make the journey with him to the afterlife, in the play as abridged and edited by Lorna Rowsell-Petti.
Around each of the play's scenes, CRSP will perform works that muse about the human condition, our sense of worth in relation to the divine, and our perceptions about death.
As in our first concert of the season, this May performance will include both works by
Medieval and Renaissance composers (Guillaume de Machaut, John Sheppard, William Byrd, and Jean Conseil) as well as music that embodies the spirit of the Renaissance and has been written within the last fifty years by the likes of Canadian composers David L. MacIntyre, Imant Raminsh, and Calgary's own Marcia Jenneth Epstein, along with Estonian genius Arvo Pärt.
We will also perform choral compositions by both John Taverner (1490 – 1545) and Sir John Tavener (1944 – 2013), two composers whose lives were separated by 400 years but who shared very similar names as well as the honour of being among the most renowned English composers of their respective generations.
To add to this multimedia experience, all of the acting and choral music will be illuminated by a slideshow of Renaissance and modern artwork that reflect the evening's themes. Further, you may see a small band of merry medieval instrumentalists play their way across the stage. And finally, lest you think that this concert experience will leave you feeling morose, please know that we will end the concert with Viadana's exuberant Exsultate justi, in celebration of Everyman's safe passage to the afterlife. We will then ensure your safe passage to our post-concert reception, where we look forward to engaging in conversation with you about life, the universe and everything.
Remember to arrive early–7:00pm–to take in our popular pre-concert talk! The concert will start at 7:30pm. Once again, we are proud to be performing in the beautiful sanctuary at St. Stephen's Anglican Church in the Beltline (1121 14 Avenue SW). The choristers and I look forward to welcoming you!
Jane Perry
Artistic Director, Calgary Renaissance Singers & Players
March 26, 2015